Description
C14 To C15 Power Cord Blue color
6ft (1.8m) IEC320 C14 to IEC320 C15 14AWG 250V-15A Power Cord- Blue price in Dubai
We give the best 6ft (1.8m) IEC320 C14 to IEC320 C15 14AWG 250V-15A
Power Cord
– Blue price in Dubai. IEC60320
power cords
offer a solution to power connectivity problems. With optimal lengths and various colors, they can minimize excess lengths and cord slack between PDUs and active equipment and can identify different devices easily. All kinds of connector types and international standards shall be available to meet multiple application environments.
Product Details
| | | | |
| --- | --- | --- | --- |
| Male | IEC60320 C14 | Female | IEC60320 C15 |
| Length | 6ft (1.8m) | Color | Blue |
| Gauge | 14AWG | Cable Outer Diameter | 9.5 ± 0.2mm |
| Voltage Compability | 100-250VAC | Maximum Input Amps | 15A |
| Conductor Material | Oxygen-free Copper | Number of Conductors | 3 Wire, Black, White and Green (NACC) |
| Jacket | SJT (PVC material) | Jacket Temp. Rating | 105°C |
Product Highlights
IEC320 C14 to IEC320 C15 Power Extension Cord
Plug in power extension cord to make your work environment more flexible and efficient. And it is perfect replacement for old or unreliable power cords.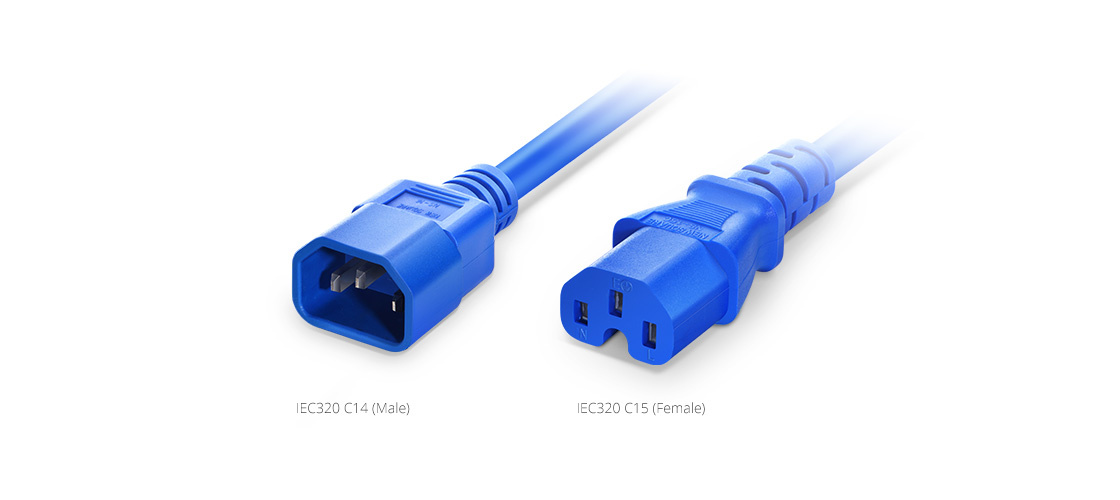 ---
6ft (1.8m) C14 To C15 Power Cord- Blue price in Dubai
Excellent Conductive Performance
Apply oxygen-free copper conductor with low resistance, which pledges fast conductivity and stable transmission. Environmental PVC insulation and jacket protect the inner conductor from external conditions.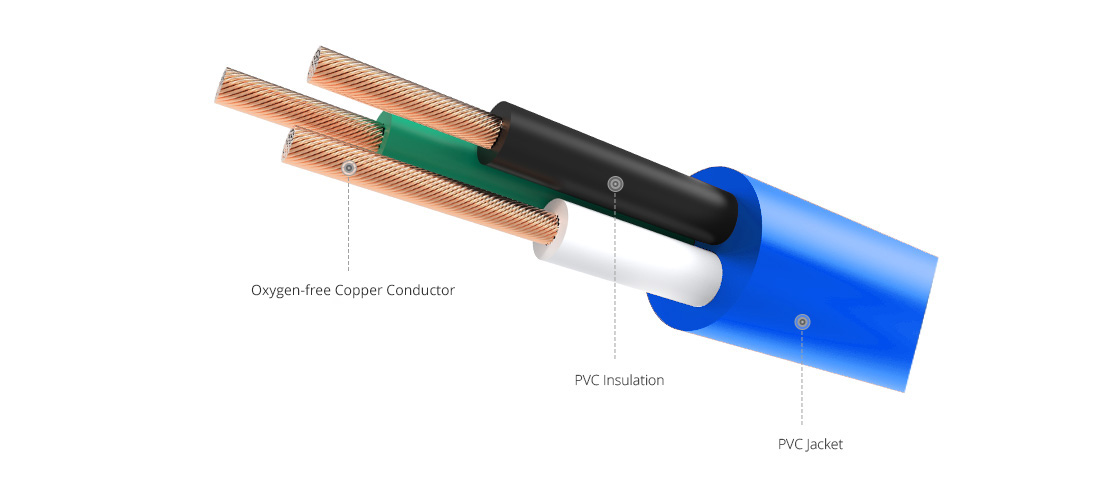 ---
Workmanship of Power Cords
The power cords from FS.com apply precision casting technology to keep high productive efficiency and quality, according with the color harmoniously in the meanwhile.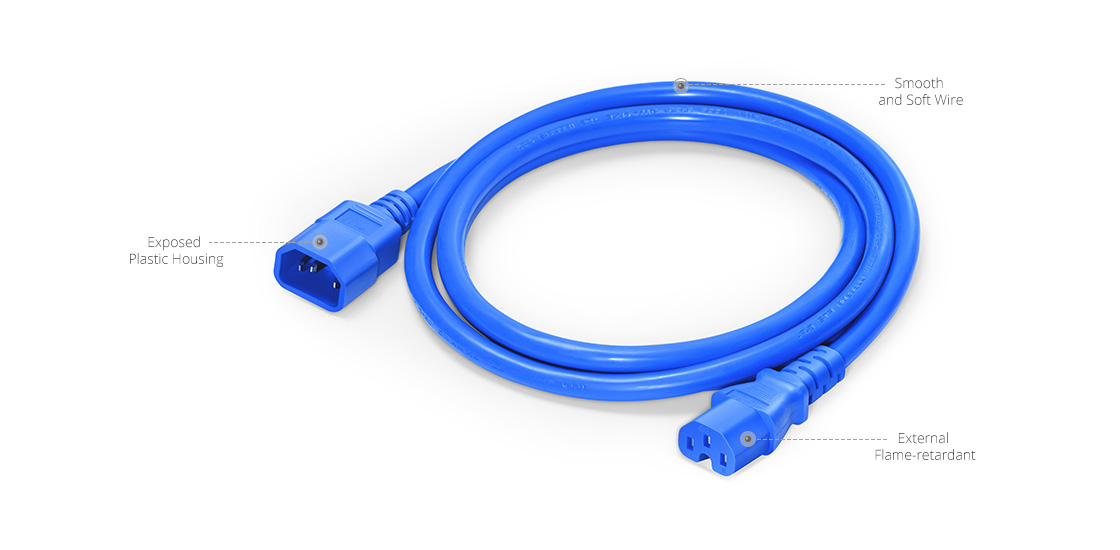 ---
Nickel Plated Copper Plug-in PiecesNickel plated copper 3-pin plug, which is safe and has better conductivity.
Internal Plastic FramePlays an important role in fixing hardware and plugging stably.
---
6ft (1.8m) C14 To C15 Power Cord- Blue price in Dubai
Application in Data Center
Power cord is the ideal solution for powering a network device or connecting to the PDU and computer in a data rack or network wiring closet.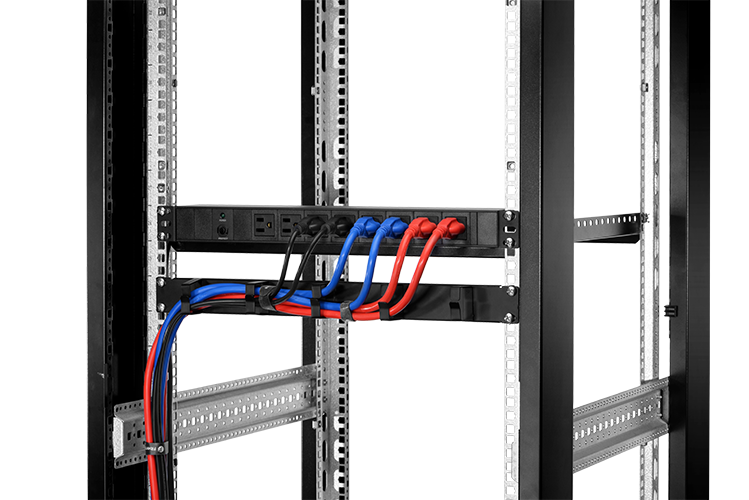 Notes:
1. Do not touch the power plug or connector with wet hands.
2. Do not use this cable near water.
3. Do not install near any heat sources such as radiators, heat registers, stoves, or other apparatus (including amplifiers) that produce heat.
4. Do not stick metal objects or any other conductive material into the power cord.